The Springs Dog Park
The Springs has gone to the dogs!
The Springs at Borrego, your RV Oasis in Borrego Springs, California, is proud to provide the perfect place for your doggies to run and play!
RVers with dogs are over the moon about our dog park: a long, grassy area where canines of all sizes can dart about, frolic, and meet new four-legged friends.
Located near the entrance to The Springs, the dog park is about 250 feet long, so even the largest dogs can really rev it up and burn off some energy.
Since it opened in January 2008, the dog park has been all the rage. Some RVers have even scheduled doggie play dates on the Resort bulletin board!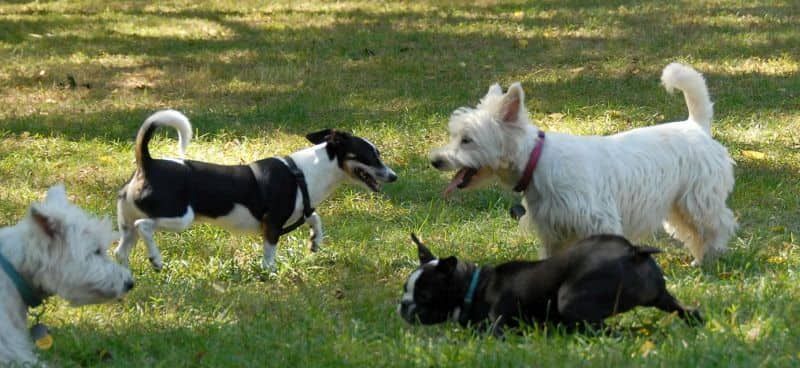 Even if you are not a dog owner, you might enjoy watching a few furry friends run around and enjoy their off-leash freedom as you stroll the grounds of The Springs.
Bill Wright, The Springs visionary and entrepreneur as well as the proud owner of Whisky and Piper, two very energetic miniature dachshunds, is the mastermind behind the dog park.
Bill Wright designed, financed and built The Springs' dog park for your enjoyment. So all you canine campers out there: give a bark of appreciation to Papa Bill!