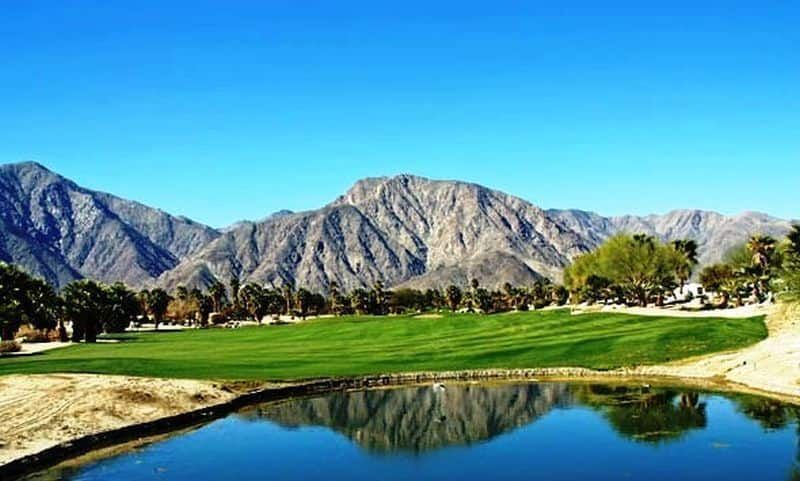 The Springs at Borrego RV Resort offers a 9-hole championship golf course with unique character. The David Pfaff designed course provides fun and beautiful terrain with a dramatic island green, lakes, waterfalls, and frequent sand traps. The water features, combined with traps and bunkers, demand precise and accurate shot making.

With narrow fairways, long par 3's, lush palm trees, and wading geese, our RV golf course is sure to challenge and please. The San Diego Union-Tribune described The Springs at Borrego's course as "sporty and pristine."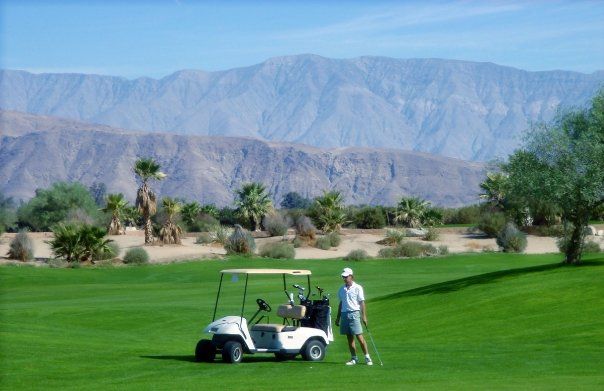 Referring to how The Springs received the North American Small Park of the Year award, the San Diego Union-Tribune wrote: "If they had such a category for RV park golf courses, it would have to rank right up there, too."
Extensive use of desert native landscaping brings the course in tune with the stunning beauty of the surrounding desert and mountain vistas. Many of the tees face the majestic mountain of Indian Head, where the lights of dawn and dusk radiate.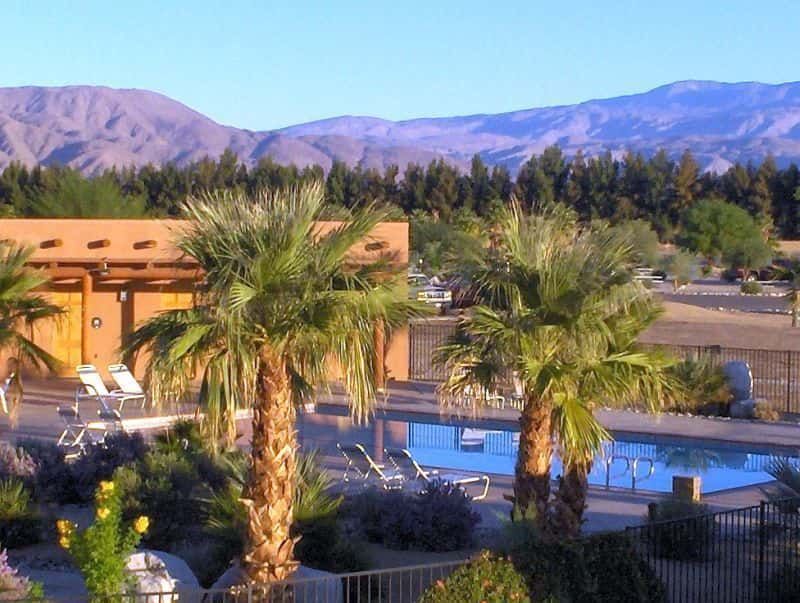 Renowned golf course builder Thomas Fredericks constructed The Springs desert RV golf course in 2003. Mr. Fredericks has built courses all over North America, including The Canyon Course at The Vintage Club near Palm Springs in La Quinta, California, and The Carmel Valley Ranch Course in Carmel, California.
The Springs nine-hole golf course is:
3,084 total championship yards (2,894 yards from the white tees; 2,646 from the front tees)

36 par (two par 3's, five par 4's and two par 5's)

111 slope rating

33.9 course rating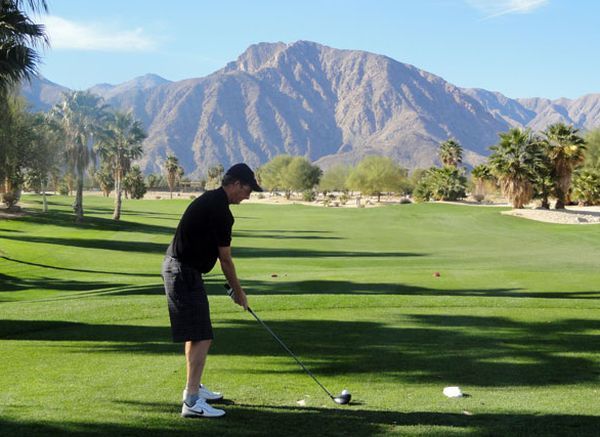 The Springs driving range is over 300 yards in length with six targets varying in distance. There is a separate chipping area with two bunkers as well as a putting green, allowing you to work on your short and long game. For some handy tips, take a lesson from one of our LPGA teaching professionals.
The Springs 9-hole championship golf course and practice facility is open to the public. Check with our friendly staff at the pro shop for current rates and specials. Golf attire, demo clubs, range balls, cold beverages, and more are available at the pro shop.
We invite golf clubs as well as individuals to enjoy the pleasure of playing our California desert resort golf course. As a member of the Southern California Golf Association, The Springs provides a computerized handicap system in our pro shop.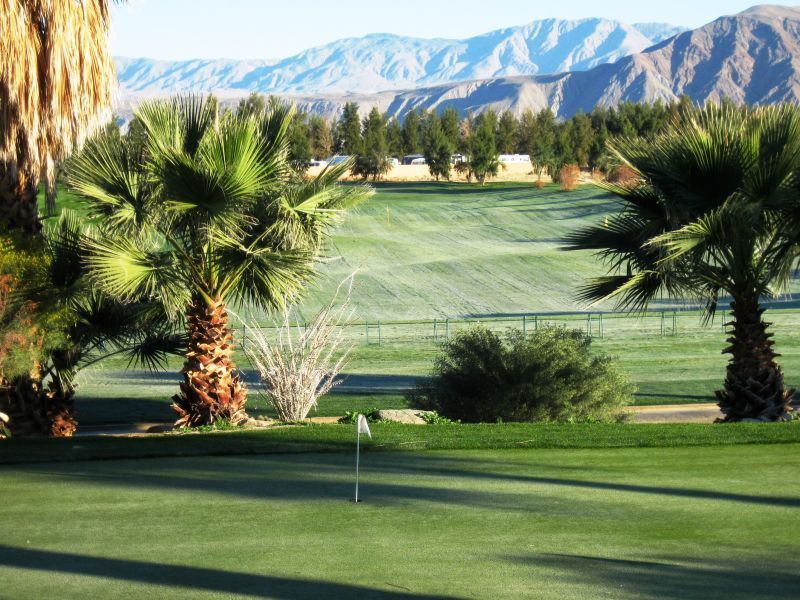 There are several other fine golf courses in the Borrego Valley, including The RoadRunner Club Course, an 18-hole executive par 3. Owned and operated by the same family as The Springs, The RoadRunner Club is right next door and its open to Springs RV guests. The RoadRunner Club (18-hole par 3) 760-767-5373.
Golf is just one of the many activities you'll find at our award-winning, luxury California RV park. The Springs RV Resort & Golf Course is located in the heart of Borrego Springs, where the climate is just like Palm Springs, but quiet and serenity prevail. Get in on the secret!