Village of Borrego Springs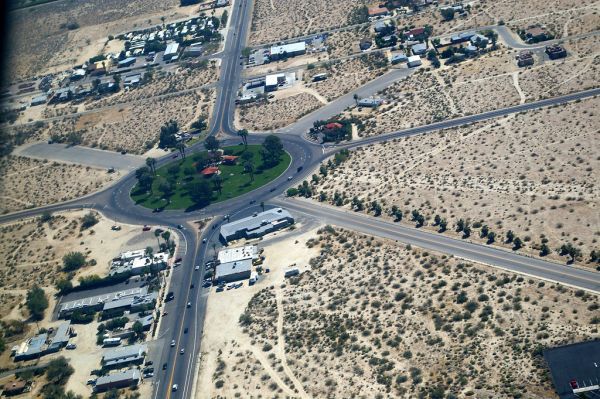 California's Secret Desert™ has been blessed with extraordinary natural beauty, making the area one of the most unique places to vacation in America.
At the heart of the Anza-Borrego Desert State Park is the village of Borrego Springs, a town that celebrates and enhances the desert oasis experience.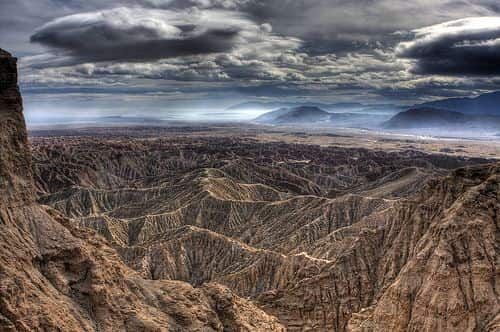 Font's Point
Anza-Borrego Desert State Park
Surrounded on three sides by craggy and colorful mountains, Borrego Springs rests peacefully in a flat valley full of adventurous and relaxing possibilities.
With art galleries, shops specializing in desert-themed gifts and books, clothing stores, ice-cream parlors, and restaurants meeting the tastes and budgets of varied visitors, Borrego Springs provides comforts and entertainment.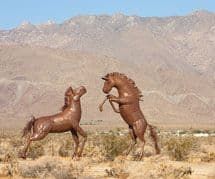 Sculptures by Ricardo​Breceda
​commissioned by Dennis Avery
Placed in the open stretches of land off Borrego Springs Road, visitors will find large, metal sculptures of prehistoric animals, most of which once thrived in the area. Built by sculptor Ricardo Breceda and financed by benefactor Dennis Avery, the fanciful sculptures are fun to check out!
The Borrego Springs Chamber of Commerce and other organizations host events and festivals throughout the year, such as Borrego Days in October and The Circle of Art in March. There's a Performing Arts Center, monthly Sundowner parties, and seasonal events such as Hot Shopping on Chili Nights.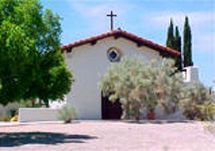 Anza-Borrego Foundation and Institute, Anza-Borrego Desert Natural History Association, and Anza-Borrego Desert State Park often host lecture series and guided hikes.
RV guests at The Springs can enjoy the convenience of having three gas stations, two auto shops, an auto-parts store, a grocery store, and a medical clinic in town.

Borrego Springs is also home to nine churches with denominations including Catholic, Baptist, Lutheran, Methodist, and Episcopal.
Whether you're taking a trip in a motorhome or travel trailer, enjoying the adventure of camping with your family in the Anza-Borrego desert, or looking for the best luxury resort to play golf, your Borrego Springs vacation has it all.
Not to mention the incredible, year-round weather…Borrego Springs averages over 300 days of sunshine a year. With clean, dry air and clear skies, the winter months feature warm days and cool nights, while the hotter months are tempered by low humidity. The average yearly temperature is 73 degrees. Nice.
The Springs at Borrego RV Resort: We're here year-round so you can be, too! Come enjoy RV camping in California at our award-winning desert resort.
Borrego Valley Airport has pilot-activated lighting, a 5000-foot runway, fueling, and space for overnight and longer stays. It is a pilot's heaven with 99% clear skies.
Borrego Valley Airport is student pilot-friendly and offers the Anza-Borrego Desert State Park Sky Trail - giving pilots and their passengers views of natural and historic park features, many of which can only be seen from the air. The airport also offers rental cars and a restaurant.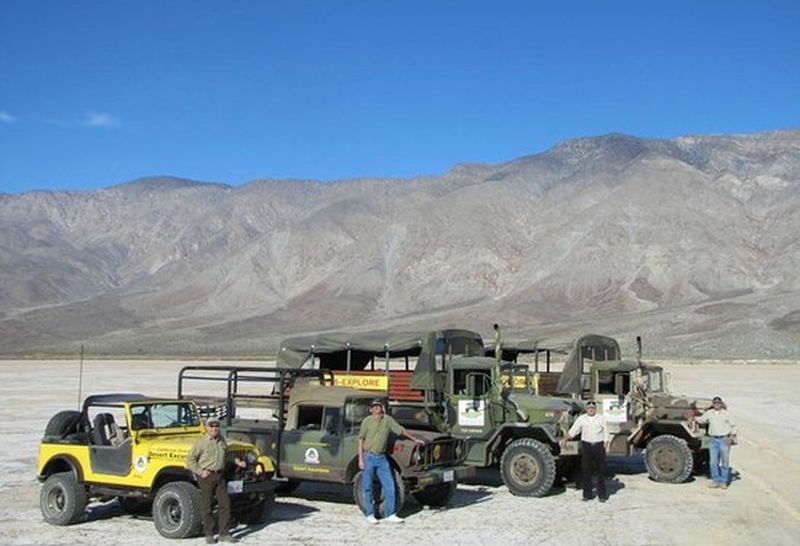 California Overland Desert Excursions offers day and overnight adventures with guided, off-road tours of the Anza-Borrego Desert State Park. With jeeps as well as larger military vehicles, California Overland offers public and private tours of varied lengths. Check their website for exciting upcoming events, such as astronomy-themed camping trips. TripAdvisor ranks California Overland as the #1 Thing To Do in Borrego Springs!
TWENTY YEAR WEATHER AVERAGES
January

69.6

42.7

1.19

February

73.3

45.6

1.0

March

76.7

49.5

.78

April

83.4

53.4

.26

May

92.2

60.2

.09

June

101.8

67.8

.01

July

106.9

75.2

.33

August

105.9

75.1

.69

September

99.8

69.1

.48

October

89.7

60.9

.34

November

77.1

50.1

.76

December

68.7

43.3

.92