Anza-Borrego Desert State Park is Bigger than Ever
July 2022 marks the one-year anniversary of the biggest land acquisition ever for Anza-Borrego Desert State Park. On July 29, 2021, more than 17,500 acres of formerly private holdings were transferred to the park, giving nature-lovers even more ways to thrill to the beauty of the desert.
You see, when boundaries were first set up back in the '30s to protect 1000 square miles of the Anza-Borrego Desert, many parcels within those boundaries were privately owned. As you can imagine, this led to conflict between ranchers and park rangers. It was difficult to determine where one sort of land began and another one ended. Thankfully, many of those challenges have been resolved with over a quarter-century of hard work. Reserve your stay at The Springs of Borrego RV Resort and Golf Course to experience even more of the Anza-Borrego Desert.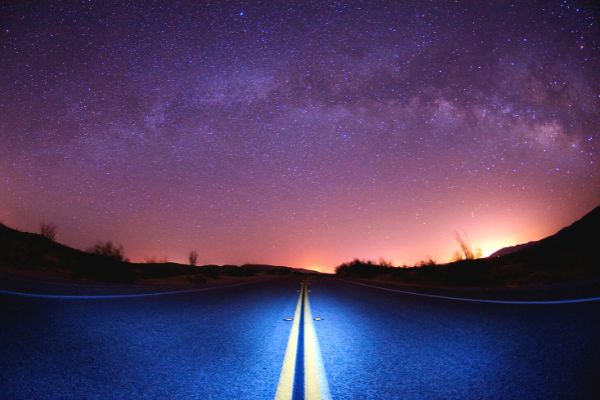 Some of the new holdings include…
Almost 10,000 acres of designated State Wilderness Areas
3,500 acres in the Badlands, rich in paleontological resources and Flat-Tail Horned Lizard habitat
6,000 acres in the diverse and water-rich Coyote Canyon area
Hundreds of acres that preserve wildflower fields, a popular springtime attraction and an essential part of the desert ecosystem
Wildlife corridors between Cuyamaca Rancho State Park and Anza-Borrego Desert State Park
Thank Your Lucky Stars in the Anza-Borrego Desert
Ringed by mountains and completely surrounded by the Anza-Borrego Desert State Park, the tiny town of Borrego Springs has the bragging rights to the only Internationally Recognized Dark Sky in California. The stars seem to know that July 29 is a big day for the Park because that is the highpoint of the annual Delta Aquarids Meteor Shower.
Delta Aquarids Meteor Shower
Peaks on the night of July 28 and the early morning of July 29.
The Delta Aquarids Meteor Shower appears annually from July 12 – August 23, with the greatest activity on the Anniversary of the new land acquisition at Anza Borrego Desert State Park.
This will most likely be a great year for watching the Delta Aquarids Shower because the moon will be dark at that time. That means no extra light at all to block your view of the 20 or more meteors per hour emanating from the constellation Aquarius. It's cool in the desert at night, so grab a sweater, a bottle of wine, and some other friendly RV neighbors and c'mon out to watch the Meteor Shower and to celebrate even more of the Anza Borrego Desert State Park.