Borrego Springs in the Movies and Movies in Borrego Springs
The rugged scenery of the Anza-Borrego Desert has been featured in all sorts of movies, from the fascinating to the frankly freaky. You can find all of these films on the internet and watch them in your RV right here at The Springs at Borrego RV Resort. We have WiFi!
Look for Borrego Springs Locations in these Movies
Into the Wild (2007)
Adventure drama directed by Sean Penn. After graduating from Emory University, a top student gives his entire $24000 saving account to charity and hitchhikes to Alaska.
Serenity (2005)
Sci-fi starring Chiwetel Ejiofor. The crew of the ship Serenity tries to evade an assassin sent to recapture a telepath.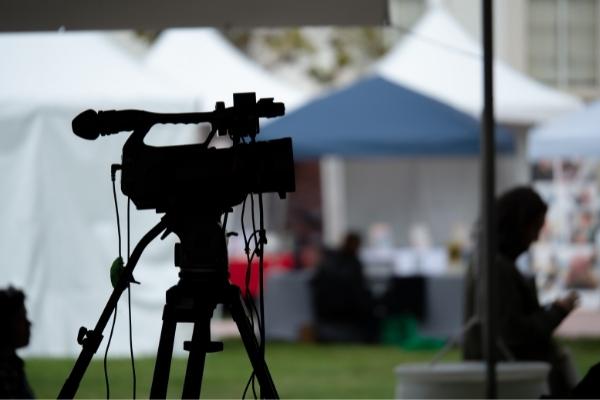 It's a Mad Mad Mad Mad World (1963)
Classic comedy directed by Stanley Kramer. A group of motorists witnesses a car crash in the California desert, and after the driver's dying words reveal the location of a stash of loot, they turn against each other in a race to get it. Starring Spencer Tracy, Milton Berle, Ethyl Merman, and Mickey Rooney.
The earliest feature made here was back in the 1920s and over 60 films have been shot here since. You will be rewarded with many more titles if you Google 'Borrego Springs in movie locations.'
Exciting NEW films coming to Borrego Springs Film Festival
Book your stay at The Springs at Borrego RV Resort & Golf Course for January 13 – 17, 2022 so you don't miss a moment of this film festival. The Borrego Springs Film Festival features all sorts of films that you won't see in your local multi-screen movie theater. From gritty dramas to sci-fi, from sweet animations to unusual documentaries, you will want to see them all.
The screenings take place at the Borrego Springs Performing Arts Center and always sell out. Check the film titles and schedule here. Click any pic for a complete description of the film.
Get full BSFF Passes and individual tickets here. Secure your passes right away – this event always sells out.
Borrego Springs is a small community. Chances are extremely good that you will meet directors and actors in the coffee shops and on the golf courses. Is Borrego Springs the new Hollywood? Reserve your stay at The Springs at Borrego RV Resort & Golf Course and find out!