Coming Soon – The Delta Aquarids Meteor Shower
Not to be confused with the Dawning of the Age of Aquarius, the Delta Aquarids Meteor Shower will be visible from July 12 – August 23 with peak viewing dates on July 29 – 30. Make plans to visit the Springs at Borrego RV Resort during that time to be treated to a celestial show of up to 20 meteors per hour.
Stargazing at the Springs
You'll be able to see shooting stars perfectly well out here in the Anza Borrego Desert – we're the first International Dark Sky in California! So settle back and cast your gaze upwards after midnight. Meteors left by comets Marsden and Kracht will throw off their sparkly trails of debris. The meteor shower will radiate from the constellation Aquarius, but can appear anywhere in the night sky.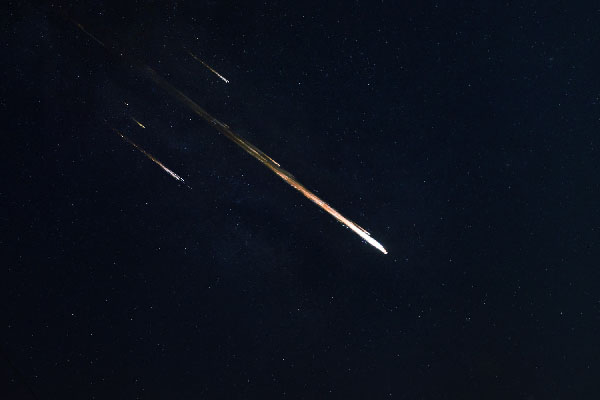 Astronomy vs Astrology – What's the Difference?
Astronomy is the science that studies everything outside of the earth's atmosphere, including the Sun, Moon, planets, stars, galaxies, and meteor showers. Astronomers study the positions and motions of celestial objects. Astrology, on the other hand, attempts to show how the positions of celestial objects affect the lives and movements of people on Earth.
Astrology Really Works!
Some folks check their horoscopes on a daily basis and are certain their Zodiac sign has influenced all actions throughout their lives. If reading about the upcoming meteor shower has given you the feeling that the stars say it's time to visit The Springs at Borrego RV Resort & Golf Course, that's astrology in action – it really works! So c'mon and observe fiery bits of the universe as they fall to Earth at the end of July – that's astronomy.
Your Stellar Stay at The Springs at Borrego
With five-star amenities, a wealth of recreational opportunities including our own golf course, and kind and courteous guest services, you'll be thrilled to discover viewing the meteor shower at Southern California's most unique camping experience – The Springs at Borrego RV Resort.
Book Your Stay Now!