We're talking about Sirius the Dog Star and an upcoming dog show here at the Springs at Borrego. Plan your vacation for sky-watching and a chance to show off your furry friend at our first-ever dog show and competition. Your doggie could be the biggest star of all.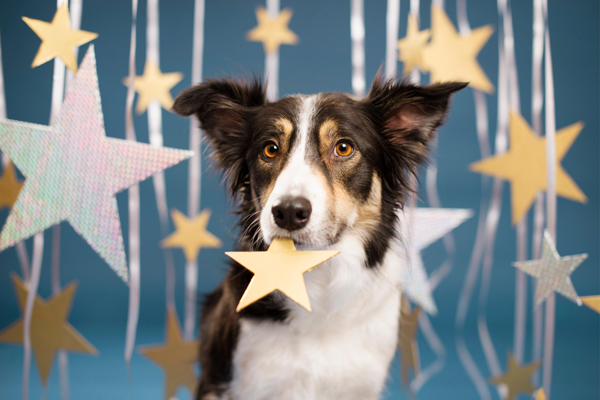 Sirius, the Dog Star in the Night Sky
Sirius is the brightest star in the sky and is easy to see without a telescope. To find the Dog Star in the night sky, look for the three stars in Orion's belt and follow downwards and to the left. There, not too far above the horizon, Sirius is gleaming brightly.
Astronomers sometimes refer to the Dog Star as 'Sirius A' because there is another Sirius you can't see without a telescope. The Dog Star has a dog of its own, and it's called 'Sirius B' or the Pup Star. See Sirius when you look to the heavens under the only International Dark Sky in California.
Your Doggie – a Big Star on Earth
Springs Amphitheatre
Saturday, March 19
Who's the best doggie in the whole world? Your doggie, of course! You can prove it to the world on Saturday, March 19, at the Inaugural Roadrunner Club/Springs RV Park Dog Show. With 12 different classifications, Fluffy and Fido are sure to excel at one of them…
1. Prettiest Girl
2. Most Handsome Guy
3. Best Eyes
4. Scruffiest
5. Puppies under 1 year
6. Golden Oldies over 7 years
7. Best Costume
8. Best Markings
9. Best Rescue
10. Waggiest Tail
11. Floppiest Ears
12. Cutest

Best in Show (the Dog Star) will be chosen from the winners in each category. You and your furry friend will have a howlin' good time at the Inaugural Roadrunner Club/Springs RV Park Dog Show at the Springs Amphitheatre. Register your doggie right here.
Big Fun for Dogs
Lots of amenities offer big fun for people and big fun for dogs. Your pupper will love the three grassy, fenced dog parks, two of which have separate areas for small and large dogs. The third park has a stainless-steel dog bath with power sprayer.
The stars will be there forever, but the Dog Show comes just once a year!