Explore National Parks Free
There are more than 400 national parks scattered around the United States and most do not have entrance fees, but for the 100 or so that do have fees to enter, the National Park Service offers five free entrance days in 2023 so everyone can have the opportunity to enjoy these national treasures.
January 16 - Martin Luther King, Jr. Day
April 22 – First Day of National Park Week
August 4 – Great American Outdoors Day
September 23 - National Public Lands Day
November 11 - Veterans Day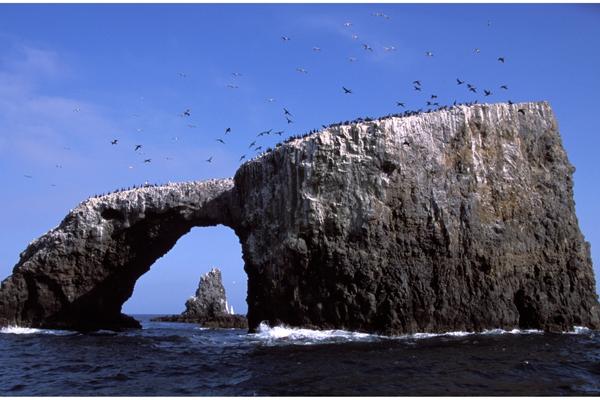 Nearby National Parks
It's awfully hard to tear oneself away from the rugged grandeur of Anza-Borrego State Park, but if you're in the mood to explore nearby national parks, there are two within driving distance.
Joshua Tree National Park
Just about 72 miles northeast of Borrego Springs via Borrego Salton Sea Way and CA-86 N is Joshua Tree National Park. Give yourself at least a day to explore the yucca-dotted desert landscape, marvelous rock formations, wildlife, cacti, and the stunning environment created by the Joshua Trees. Nearly 290,000 acres of desert beauty were established by then-President Franklin Roosevelt as Joshua Tree National Monument in 1936. In 1994, this vast desert park finally achieved National Park status.
Channel Islands National Park
Close to Ventura, just north of Los Angeles, Channel Islands National Park encompasses five remarkable islands and their ocean environment, preserving and protecting a wealth of natural and cultural resources. Isolation over thousands of years has created unique animals, plants, and fossils found nowhere else on Earth. For hiking, photography, and appreciation of wildlife, visit Channel Islands at 1901 Spinnaker Drive in Ventura for a truly unique adventure in one of our treasured national parks.
Transportation to the islands is available year-round by park concessionaire boats and planes or by private boat.
Closer to Home at Anza Borrego Desert State Park
Although there is a small fee to enter this incredible state park ($10 bucks per vehicle), the value in communing with the desert landscape cannot be measured in dollars and cents. It's priceless. So reserve your stay at The Springs at Borrego RV Resort & Golf Course to revel in the scenic beauty of the Anza Borrego Desert, the park amenities, and the proximity to national parks.