Finding Treasure in the Desert
Prospectors aren't the only ones who find treasure in the desert. You could find treasure too when you visit Cahuilla Casino in nearby Anza. Operated by the Cahuilla Band of Indians – one of the original peoples of Southern California – the Cahuilla Casino is open 24 hours a day with the loosest slots anywhere, dining at the Ribbonwood Bar & Grill, and unbeatable low prices on gas at their Mountain Sky Travel Center.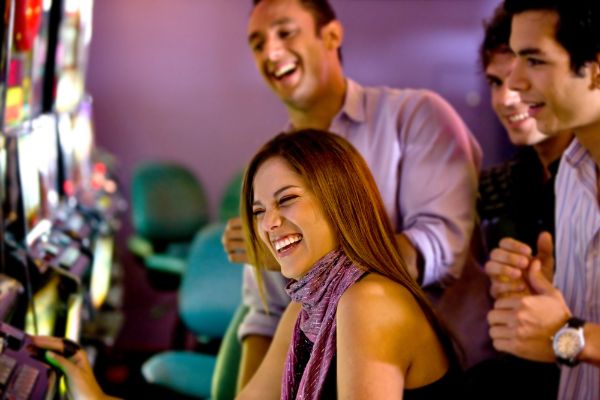 Treasure in the Desert at Cahuilla Casino
Take Montezuma Valley Road and CA-79 North from Borrego Springs for 62.5 miles to reach Anza. The Cahuilla Casino is just a little ways outside of town. Your day trip through beautiful desert scenery will bring you to a dazzling casino with 350 slot machines, table games, exciting entertainment, and great promotions.
In fact, with the low price of fuel at the Mountain Sky Travel Center, you'll swear you found treasure in the desert just by filling up your tank. Here are some of the highlights at Cahuilla Casino right now…
SoCal Drifters Car Show: Saturday, August 6
See antique cars, muscle cars, convertibles, amazing custom paint jobs, and much more. C'mon in! Anybody who loves vehicles will love this show.
Sizzlin' Sundays: 3:00pm – 10:00pm
Win T-shirts, free plays and more when you play Black Jack and Texas Hold 'Em.
Super Pick & Win: Mondays
Random hot seat winner every 10 minutes gets up to $500 in free play.
Senior Tuesdays: 8:00am – Noon
Seniors (50+) get 50% off at the Ribbonwood Grill. Plus, random hot seat winner every 15 minutes gets up to $55 in free play.
Cornhole Tournament on Wednesdays: 2:00pm – 10:00pm
Toss like a Boss! Everybody wins $50 Free Play Consolation Prize. Big Free Play Prizes for 1st & 2nd Place.
Fridays
Earn points while you play for the Sunshine Tools Give-Away. Go home with your own treasure in the desert…folding chairs, beach towels, Bluetooth speakers, and more.
And that's just for starters! Cahuilla Casino offers free play drawings all day, every day. You could win big, but ya gotta be in it to win it. Hop in the car and go do something different. It's air-conditioned inside!
Meanwhile, Back at The Springs at Borrego RV Resort
You'll find treasure in the desert of a different sort with our outdoor saltwater pool, hot mineral baths, professionally designed golf course, three grassy dog parks, stargazing, and many other amenities. Reserve your stay today and find out why The Springs at Borrego RV Resort & Golf Course is Southern California's most unique RV camping experience.