Get Into the Julian Jail – Free!
If you've ever played Monopoly, you know it's important to get a 'Get Out of Jail Free' card and hang onto it. In nearby Julian, you can INTO jail free.
Take a little side trip to historic Julian for sight-seeing, shopping, and to see the jail. Once a flourishing gold-mining town, Julian was the scene of frequent drunken brawls. The constable needed someplace to put miscreants when fights broke out. So the first version of the Julian jail was built of wood around 1870.
The Julian Jail Had Indoor Plumbing
The two-cell jail had all the comforts of home – a cot, a wash basin, and a toilet. The indoor toilets were the first ones in the little city of Julian. All the law-abiding folks were stuck with outhouses. Despite the 'five-star' amenities at the Julian Jail – which included having their meals prepared by the constable's wife – the prisoners kicked the roof off of the old wooden building in 1913. A new cement-block structure was built in 1914.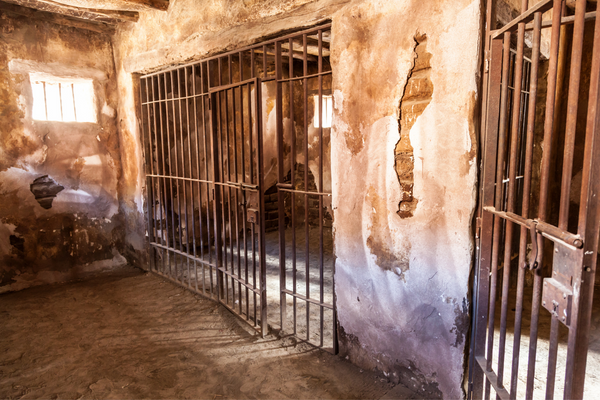 You can peek behind the heavy iron door when you visit the jail on weekdays during daylight hours. The Julian jail is located at the corner of C and Fourth streets. And the cost? Absolutely free!
Amenities at The Springs at Borrego RV Resort
Julian's lockup may have been pretty advanced for its day, but it couldn't hold a candle to the deluxe amenities available here at The Springs at Borrego RV Resort & Golf Course.
Not only do we offer immaculate indoor restrooms and hot showers, but you'll also enjoy the swimming pool, the hot mineral spas, playing Monopoly in the Rec Room, the golf course, all three dog parks, and so much more. So reserve your stay now to soak up the desert sunshine, the five-star guest features, and the history of the nearby Julian jail.