Go Fish! Fishing at Lake Cuyamaca
Everybody's favorite childhood card game is everybody's favorite adult pastime – Fishing! If fishing in our catch 'n release lake between the 8th and 9th fairways here at the Springs at Borrego has put you in the mood for catch 'n keep fishing, you need to hop in the car and take a quick side trip to Lake Cuyamaca in nearby Julian. It's an angler's Paradise.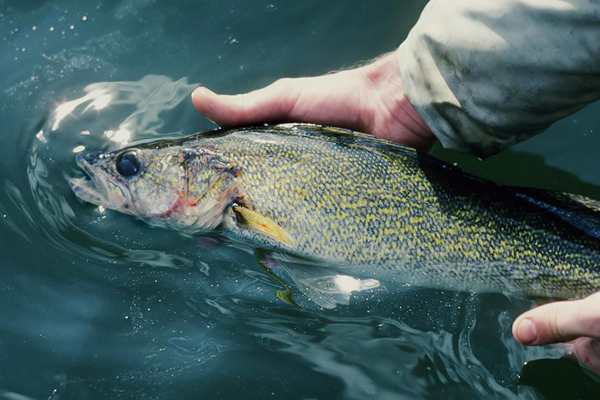 Fishing in Nearby Julian
Take CA-78 West to Julian. It's just 30 miles to San Diego County's only year-round trout fishery. At an elevation of 4600 feet, the cool climate is perfect for trout fishing every day of the year. The rangers have just stocked another 2500 pounds of rainbow trout in this inviting lake as of February 9, so some of them are sure to take your bait.
All you need is your rod & reel, a Lake Cuyamaca fishing permit and a CA State Fishing License and you're all set to fish from an hour before sunrise to an hour after sunset. Have a question? Call the Lake Cuyamaca office at (760)765-0515.
Fry That Fish
Take your trout, bass, crappie, bluegill, catfish, or even sturgeon back to the grill at your spacious campsite at The Springs at Borrego RV Resort & Golf Course and turn them into a delicious dinner. Here's an easy way to make beer-battered fish in your RV…
Ingredients
1 cup of beer, or as much as you need
7 ounces shake-and-pour buttermilk pancake mix
2 pounds fish fillets (trout or whatever you caught at Lake Cuyamaca)
½ to 1 cup frying oil
How To
Get the oil nice and hot, ideally in a cast-iron skillet. Meanwhile, make beer batter by adding beer instead of water or milk according to the directions on the pancake mix. Close the bag, shake it, and you've got beer batter.
Toss the fish fillets in the bag (or a bowl) with the beer batter until they are completely coated and place them in the hot oil to fry. When they are golden brown and crispy, serve the fish with the rest of that six-pack of beer and you have a fish dinner fit for a king. Enjoy!
Every day is a great day for fishing at The Springs at Borrego RV Resort & Golf Course!