Heavenly Running of the Bulls – The Taurids Meteor Shower
The Taurids Meteor Shower emanates from the constellation Taurus – the Bull. This meteor shower is unusual for two reasons. First, it doesn't produce as many shooting stars as some of the other flashier showers, which makes it just perfect for sitting back, drinking wine, and thinking deep thoughts. And secondly, it offers not one, but two meteor streams from two different asteroids; it's an actual Heavenly Running of the Bulls!

The real Running of the Bulls on Earth is in Pamplona, Spain in July, but these two heavenly bulls are running through the skies right now through December 10. The high-point of the Taurids Meteor Shower is the evening of November 4 just after midnight. So load up your picnic basket with bread, cheese, and Spanish wine and head out to your favorite dark desert location, like our Astronomy Park to see two streams of meteors across the night sky.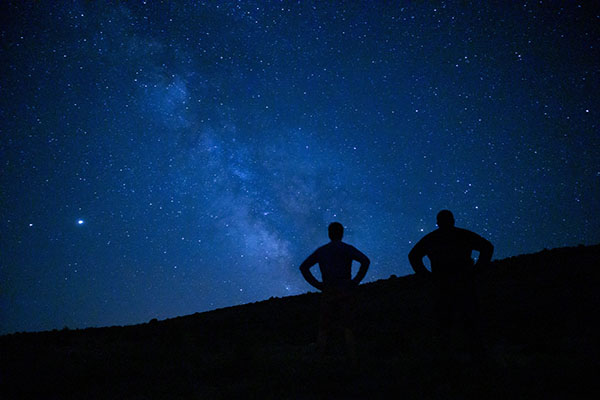 New, Now, November
Cooler weather means folks are rarin' to get outside and play golf and do all kinds of activities like pickleball, tennis, and lawn bowling. Check out the Calendar of Events – Yoga, Aqua Fit, Concerts, and Cornhole Tournaments are back in November. And best of all, Monthly Star Parties return with renowned astronomer, Dennis Mammana. Have a light dinner and drinks while you learn about the origins of the universe and the reasons there are shooting stars, like the Taurids Meteor Shower.
Meteorites are Many, but Star Party Seats are Limited
Don't be left out! Seats are limited at the Star Parties, so reserve your stay at The Springs at Borrego RV Resort & Golf Course now to take full advantage of cooler weather, enhanced activities, and the unique appeal of stargazing under the First International Dark Sky in California to watch the Taurids Meteor Shower.
Reserve Your Stay Today