How to Wish Upon a Shooting Star
Meteors are bits of ice, dust and rock that break off of orbiting comets and vaporize when they enter Earth's atmosphere. Also known as 'shooting stars,' these tiny incandescent particles are seen as streaks of light and have mesmerized human beings everywhere since the dawn of time.
We have science to explain the heavens to us. Ancient people had their own theories. Traditionally, many European societies considered shooting stars as omens of dangerous times. In East Africa, some tribes saw them as manifestations of deities. Native Americans often thought of shooting stars as the traveling spirits of shamans and heroes.
Here's a theory you will like better: your grandmother – or perhaps Jiminy Cricket – told you that when you wish upon a star, your dreams come true.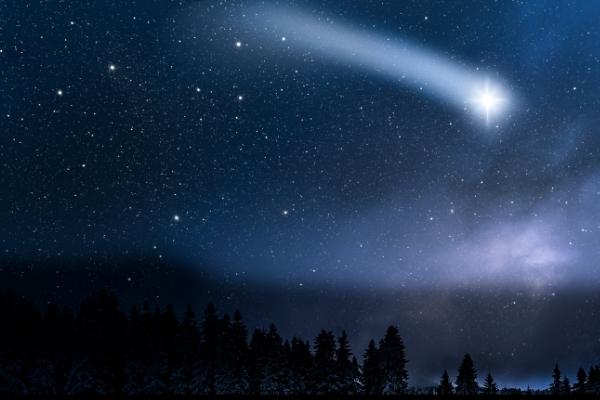 Here's How to Wish on a Star
You must first see the shooting star. You then have only a few seconds to make your wish as the meteor falls from the sky. You must say your wish out loud!
Here at the Springs at Borrego RV Resort, we have all the necessary ingredients for wishing upon a star. The Anza Borrego Desert is one of only eight International Dark Sky Communities and is one of the top 10 stargazing locations in America. Reserve your stay right away to see shooting stars for Christmas and the New Year.
Ursids Meteor Shower
Dec. 17 – 25
The Ursids is a meteor shower that radiates from the constellation Ursa Minor and produces about 5-10 shooting stars per hour. Its occurrence at Christmas time just as the Northern Hemisphere is entering into the Yule Season of long nights, means there is even more time to wish upon a star. The Ursids Meteor Shower peaks on the night of Dec. 21 and the early dawn of Dec. 22. Best viewing will be after midnight.
Quadrantids Meteor Shower
Jan. 1 – 5
The Quadrantids is an exciting celestial display that emanates from the constellation Bootes and produces up to 40 meteors per hour at its peak. The streaks of light created by burning bits of dust from an extinct comet will reach their peak on the night of Jan. 3 and the morning of Jan. 4. Best time for wishing and viewing will be after midnight.
What to Wish For
Wish for peace, wish for brotherhood, wish for love. The Springs at Borrego RV Resort and Golf Course wishes you all the joys of the season.
Request Your Stay at Southern California's Most Unique Camping Experience!