Lilac Festival 2023 in Julian
There's more to springtime floral news than desert wildflowers. It's Lilac time in Julian, and just in time for Easter. Visit the Fort Cross Lilac Festival for beautifully fragrant fresh-cut lilac bouquets, a tour of the lilac orchards, and the amazing Lilac Maze. Reserve your stay at The Springs at Borrego RV Resort & Golf Course and make a quick trip to Julian to participate in a unique floral festival.
The Fort Cross Lilac Festival Happens Every Weekend in April
Festival activities include…
Lilac Themed Candle Dipping (yours to keep)
Painting Crafts (yours to keep)
Farm Animal Visit
Interactive Reptile Show
Spring Wagon Ride
Hoedown & Jug Band Show
Treasure Hunt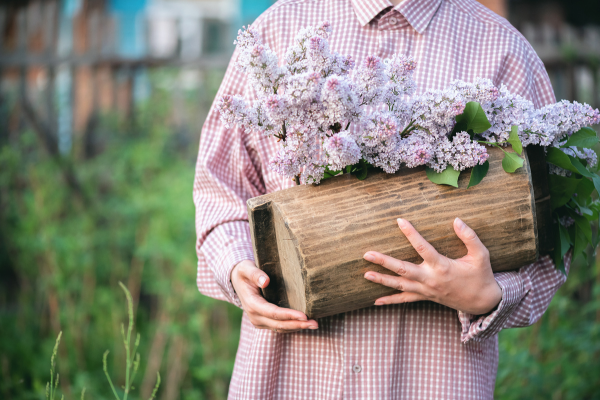 Go to the Festival and select a potted lilac to take home and plant in your own yard. The folks at Fort Cross also sell raspberry plants, vegetable starts, Poplar trees, Maple trees, Deodar Cedar trees, Jerusalem Pine trees, Pear trees, Manzanita trees, and cold weather succulents.
Fall in Love with Fort Cross
After experiencing the fun at the Lilac Festival, you'll want to come back again and again for the other educational and historical farm tours offered at Fort Cross. The whole family will enjoy archery, tomahawk throwing, and 20 paint balls at the Ghost Town Slingshot Range. The Fort Cross Lilac Festival is at 4425 Hwy 78 in Santa Ysabel, which is right before you get to Julian. Just take Montezuma Valley Rd and CA-79 S and you'll be there in 45 minutes. Want tickets, a lilac bouquet, or more info? Call (951) 847-1904.
Late-Breaking Wildflower News
Although lilacs don't grow wild in the Anza Borrego Desert, millions of other wildflowers do. The press doesn't like to use the term 'superbloom' in order to protect delicate flowers from a horde of sight-seers.
However…
The San Diego Tribune says, "An impressive display of wildflowers could soon pop up across the desert in San Diego County. But blink and you might miss it."
On Mar 7, 2023, San Diego's Channel 7 said, "The Anza-Borrego Desert State Park is alit with wildflowers, thanks to rare summer monsoons that produced unusual fall and winter blooms."
We say, "Reserve your stay and come now to see acres of sand verbena, evening primrose, and desert lily. Wildflower season is fleeting. Don't miss it."
See Wildflowers and the Fort Cross Lilac Festival When You Book Your Stay at The Springs at Borrego RV Resort & Golf Course.