Mothers' Day Shopping in Borrego Springs
Mothers' Day is Sunday, May 8 this year and if you're lucky enough to be able to treat your mother – or some other lucky lady – to a getaway at The Springs at Borrego RV Resort and Golf Course, by all means…do it! Then go Mothers' Day shopping for gifts that are sure to please.
Make It Even More Special with Mothers' Day Shopping
Borrego Springs is small in size, but big in great gift-giving ideas. 'Wow' your mom when you visit these local merchants…
Anza-Borrego Desert Nature Center
If you are here with your mom, it's because your family loves the desert. And no place is better for desert gifts than the ABDNC at 652 Palm Canyon Drive in Borrego Springs. Choose Native American pottery, carved gourds, and jewelry; books about wildflowers, wildlife, and geology; kitchen items, hats, and everything desert-oriented. She will love it!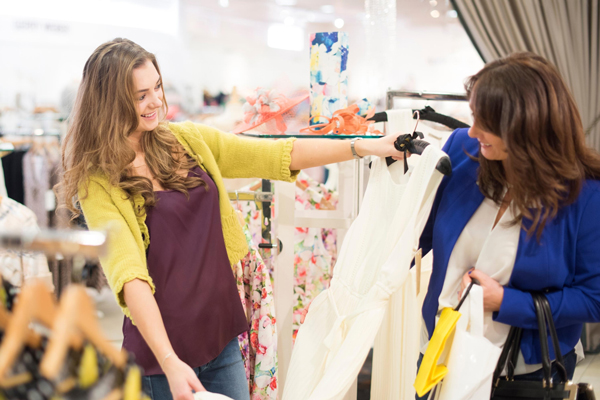 Borrego Outfitters
Does Mommy like clothing, sandals, and hiking gear? How about wine? Borrego Outfitters offers fun, upscale, casual department store shopping in The Mall at 579 Palm Canyon Drive.
Bighorn Fudge Company
Everybody loves fudge, including your mother. Visit Bighorn Fudge at 590 Palm Canyon Drive for sugary goodness. This is THE place! Great bakery items, Julian pies, fudge, and candy.
Village Liquor
Did you wait until the last minute to do your Mothers' Day shopping? Village Liquor at 659 Palm Canyon Drive is open late with liquor, beer, groceries, and more. Have a Mothers' day martini and watch the sun go down.
Calico's
Sandwiches, quiche, baked goods, coffee, and the best pizza in town. Call or visit Calico's at 587 Palm Canyon Drive and order a pizza for your Mama. They deliver!
The Number 1 way to go Mothers' Day shopping is to book your stay at The Springs at Borrego RV Resort and Golf Course. Heated pool, massage therapy, golf, free WiFi, pet-friendly, wine tastings in the Pro Shop, and a long list of deluxe five-star amenities.
Happy Mothers' Day, Friends!