Native American Massage and You
When you feel sore and want a massage, you might think that the art and science of touch therapy has its roots in yoga or in Europe… after all there is Swedish massage. The plain fact is, people all over the world knew about the healing powers of touch, including Native Americans. Today, all of these practices are referred to as 'bodywork.'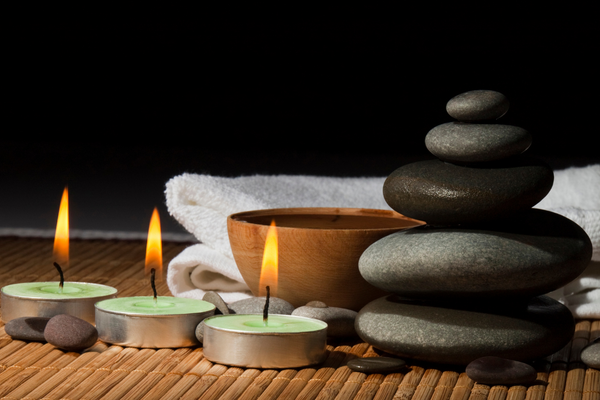 Long before European settlers reached this continent, Native Americans practiced many kinds of bodywork, including the application of hot and cold stones to penetrate muscles in order to reduce pain and inflammation. At The Springs at Borrego, we call this 'Hot Stone Massage' and 90 minute sessions are available in our Wellness Center. You'll find the Hot Stone Massage to be profoundly healing and relaxing.
More Gentle Stress-Relieving Amenities
Native Americans were great believers in the almost miraculous healing powers of heat and mineral waters. When you reserve your stay at The Springs at Borrego RV Resort & Golf Course, you can refresh yourself in our hot mineral baths just as the original inhabitants of the desert did thousands of years ago.
Check the Calendar of Events for even more ways to relieve tension and renew your body, mind, and spirit when you participate in Aqua Fit, Gentle Yoga, Strong Body, and Aqua Tone.All are complimentary to guests at the Resort.
Visit an Ancient Native American Village Site
Now that it's winter, drive to Mine Wash on CA-78 outside of Borrego Springs and get out of the car to explore a Kumeyaay Historic Winter Village Site. See the morteros and metates. Look for petroglyphs. Take your camera. Then come back to your cozy RV here at The Springs at Borrego RV Resort and refresh yourself with a dip in the heated pool, a hot mineral bath, or a soothing massage.