Night Time, Scorpions and Super Moon in June
Summertime at The Springs at Borrego RV Resort and Golf Course is peaceful and serene. The pace of life is slow as the desert rejuvenates itself during the hottest months of the year. Some creatures actually thrive in the desert under the moon light, among them are scorpions.
The Springs at Borrego by Night
Enjoy the refreshing crystal-clear saltwater swimming pool by day. Then at night, turn your attention skyward. June has fascinating sky events which can be easily seen in our dark night skies…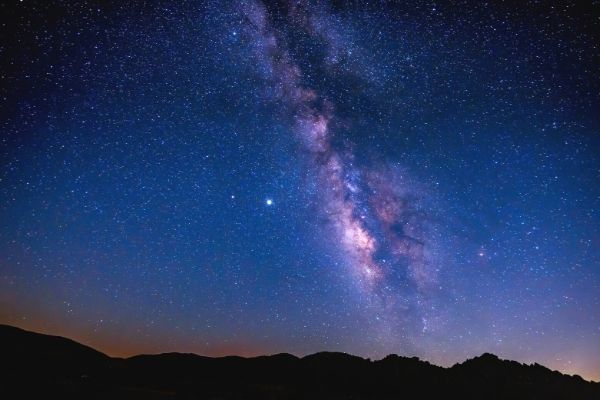 June 14 – Full Moon, Super Moon. The Moon will be located on the opposite side of the Earth from the Sun and its face will be fully illuminated. Native Americans called this full moon the Strawberry, Rose, or Honey Moon because it signaled the time to gather ripening fruit. Viewing the Super Strawberry Moon would be a good reason to pick up a couple of bottles of chilled rosé wine so you can chill out and watch the sky show.
June 21 – Summer Solstice. The North Pole of the Earth will be tilted toward the Sun which will be directly over the Tropic of Cancer. This day marks the longest amount of daylight and the shortest night sky as the world whirls its way toward the Autumn Equinox.
Search for Scorpions by Night
Brave souls who explore after the sun goes down may be rewarded with an unusual sight…blue scorpions! These creepy creatures glow blue at night when illuminated by blacklight. Don't have a blacklight flashlight? You can get one at the Anza Borrego State Park Store and Visitor Center.
Search for scorpions safely. Wear sturdy shoes and long pants, carry plenty of water, and don't stick your hands under rocks or into holes. If you are lucky enough to find a scorpion with your blacklight, don't touch it – just take a picture. Scorpions will sting if disturbed.
Escape city life and relax in the stillness of the desert night at The Springs at Borrego RV Resort and Golf Course.