Professional Golf Course Designer David Pfaff
A chance telephone call with world-famous golf course designer Pete Dye led to a part-time collaboration lasting many years.
In 1967, Mr. Dye and Mr. Pfaff formed a partnership for designing and building golf courses that lasted for 10 years until Mr. Dye retired, entrusting the company to Mr. Pfaff.
Mr. Pfaff went on to create a total of nine golf courses by himself. His last course and crowning achievement was the Royal Isabela in Puerto Rico. The Golf Channel has called it "possibly the most interesting golf course in the world," and Forbes Magazine said "it is impossible not to be moved" by the course, which features "one of the greatest holes in golf."
He passed away doing what he loved, playing golf. While on a golf holiday in New Mexico, David Pfaff, the architect of the Springs at Borrego Golf Course and eight other highly praised golf courses, departed this world, leaving a legacy of "jaw-dropping vistas."
We are proud to say that this talented man designed The Springs at Borrego Golf Course. It's a Championship nine-hole golf course with a full length driving range. The golf course totals 3,084 championship yards, 2,894 yards from the white tees and 2,646 from the front tees. There are two par 3s, five par 4s and two par 5s for the 36-par course. The course posts a 111-slope rating and a 33.9 course rating.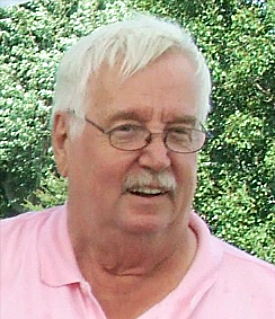 &nbps;
Golfers Praise Pfaff-Designed Course at The Springs at Borrego
"A Gem of a Course – Great, great course. Accommodating ppl – there were 12 of us and so they staged us to start on first 2 holes – worked out well for finishing together. Greens were awesome. Views are phenomenal." ~ John J on TripAdvisor
"Green Everywhere – My favorite 9-hole game there is starting 2 hours before sunset. As any desert lover knows, that's when the birds, bunnies, and bats come out and it's a great addition to a fun game of golf." ~ Carolyn H on TripAdvisor
"Love this place! Golf course is LUSH and well maintained." ~ Trevor E on Google Reviews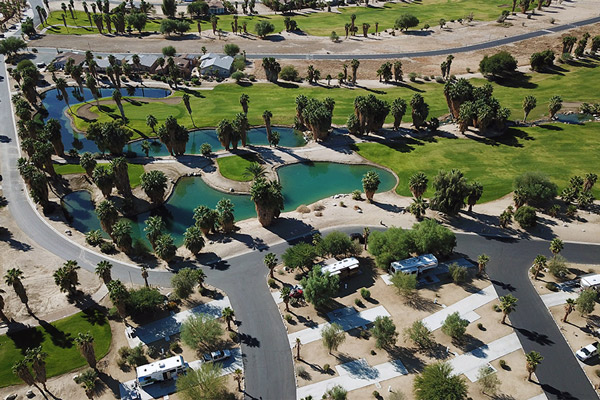 When you reserve your stay at The Springs at Borrego RV Resort and Golf Course, you will enjoy all the premium amenities we offer, including…
Outdoor saltwater pool & spa
Tennis courts
Volleyball, pickleball, and lawn bowling
Wellness classes
Three dog parks
Much more
And, of course, the golf course and pro shop. Fore!
Request your site and book an unforgettable vacation at The Springs at Borrego RV Resort and Golf Course. Or call us at (760) 767-0004