The identity of the Star of Bethlehem – will it ever be known?
Acclaimed astronomer, John Mosley – telescope operator here at the Springs at Borrego RV Resort and author of the book The Christmas Star – says there are many intriguing possibilities.
Mr. Mosley explains, "People in those days did not keep detailed birth records as we do now. We do not know precisely when Jesus was born. We have just enough information to begin a search, but we cannot come to a definite conclusion."
Since the Gospels were written after Jesus' death, and because writers in those long-ago times liked to link the births of prominent people with celestial events to add an air of importance to their lives, there were several dramatic sky events during that time period that could have been portrayed as the Star of Bethlehem. As Mr. Mosley points out, "Celestial events happen all the time."
Some things are certain, though…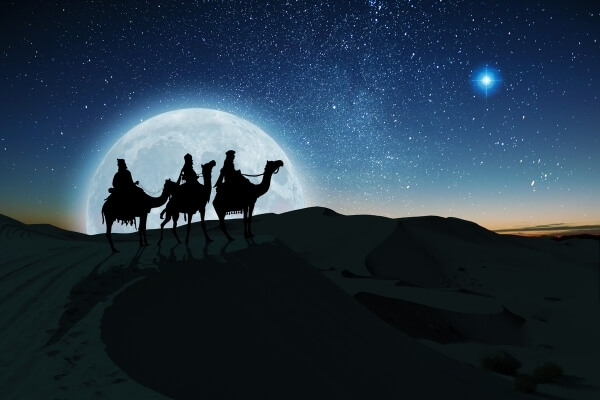 December 2020 is a Sky-Watchers Dream
When you look at the inky black sky and see the stars and planets, you are looking at the same sky our ancestors saw in ancient days.
Geminids Meteor Shower on December 13
The king of meteor showers produces up to 120 multicolored meteors and fireballs per hour at its peak. Best viewing will be after midnight in a dark location.
Conjunction of Jupiter and Saturn on December 21
The rare conjunction of these two planets occurs when they line up and pass near enough to each other to be seen by the naked eye as one spectacular point of light. This is the 'tightest' conjunction since 1623. It's thought by many – including legendary German astronomer Johannes Kepler – that the 'Star of Bethlehem' in the Nativity story could have been a rare triple conjunction of Jupiter, Saturn and Venus.
The Christmas Star has fascinated theologians and astronomers since its first mention in the Bible. In 6 BC, there was indeed a planetary alignment of the sun, the moon, Jupiter, and Saturn. Could this be the same alignment that you will see on December 21?
Look up and toward the southwest about 45 minutes after sunset from wherever you are. This rare Christmas-season sky event will be bright enough to be viewed in twilight.
Meet the Astronomer
Although he claims to be 'retired', Mr. Mosley lives in nearby Roadrunner and continues to observe the night skies through his own telescope in the Astronomy Park. He likes to ride his red trike and has logged over 3600 miles riding it through the park last year! John enjoys sharing his knowledge and passion for astronomy. In fact, he writes monthly sky reports for the Stellar Vista Observatory in Kanab, Utah. So when you see that red trike, stop him and ask about The Christmas Star.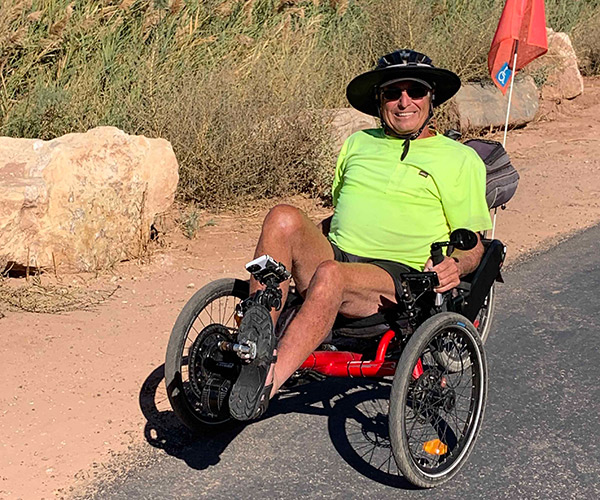 Stargazing Under the Only International Dark Sky in California
The Springs at Borrego RV Resort is a haven for stargazing. As a Designated Dark Sky Community, Borrego Springs protects the night sky-a valuable natural resource-from light pollution, so that everyone living and visiting here can enjoy the glittering moon and stars. And this Christmas season, the sky sights include the rare conjunction of planets that just may be the Star of Bethlehem.
Reserve now – Don't wait! The extra-close Jupiter-Saturn conjunction in 2020 won't be seen again until March 15, 2080.
Stay at the Springs at Borrego RV Resort and Golf Course and enjoy a Christmas Season Stargazing experience like never before! Request your site today!