We Are Stardust, We Are Golden
What answers do we look for, stargazing? When we turn our eyes to the heavens, we are looking at the same stars our ancient ancestors did thousands of years ago. Who are we and what are they? The age-old questions remain unanswered.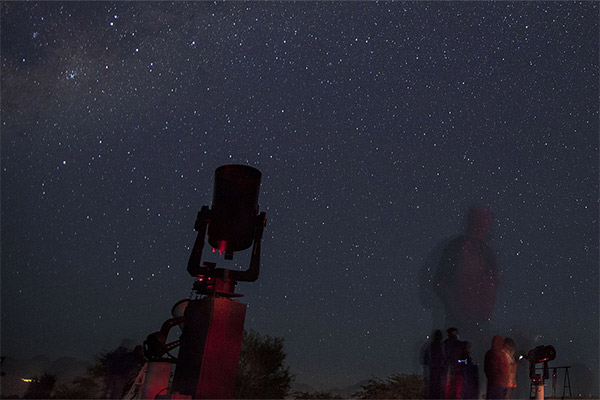 Discover Stargazing For Yourself
Start with a star map of the night sky. The SkyView app is free. It's a beautiful and intuitive stargazing app that uses your camera to precisely spot and identify celestial objects in the sky, day or night. Find recognizable constellations as they fade in and out while you scan the heavens, locate planets in our solar system, and discover distant galaxies.
Then, when you look up and identify the Big Dipper, Orion's Belt, or Polaris with only your eyes or binoculars, you will feel a thrill in knowing about something so much larger than yourself – the universe.
Stargazing can be a hobby or a life's work. Anyone can learn the basics, even without a telescope. All you need is curiosity and darkness. Deep, dark, inky black darkness.
The ancients stared at a sky that was not diluted by electric lights. Their view was not obscured by smoke, smog, or industrial pollution. There is one such place in California. The Anza-Borrego Desert State Park is a Designated a Dark Sky Community because it's uniquely protected from urban lights and offers stargazing events year-round.
And situated within Anza-Borrego State Park is The Springs at Borrego RV Resort & Golf Course, a resort so forward-thinking and devoted to stargazing that it offers its own astronomy park complete with telescopes and guided star parties. It's a haven for stargazing.
Join us for one or all of our exciting star parties and you'll enjoy dinner, drinks and a presentation by well-known astronomer, Dennis Mammana. View details about the Moon and Milky Way that you've never seen before. You may find this so fascinating that you'll sign up for private classes as well.
Year after year, the stargazing events at The Springs at Borrego RV Resort & Golf Course have won acclaim.
Call us at (760) 767-0004 or book your stay at California's premier stargazing park – The Springs at Borrego RV Resort.