Winter in Borrego Springs
It's the perfect time of the year to visit Borrego Springs RV Resort for winter fun. You'll want to come for the weekend, or the month — but be warned, you may not want to leave! Located within the splendor of Anza-Borrego Desert State park, The Springs at Borrego provides spacious RV sites, top-notch amenities, 9-hole golf course and numerous recreational activities.
Here Are a Few Things to do in Borrego Springs:
Unforgettable Hiking
You'll enjoy hiking the Anza Borrego State Park where desert wildlife combined with breathtaking nighttime sky tours will take your breath away. As the sun sets over the western peak called Rain in the Face, the blue skies take on glowing hues of oranges, pinks, and reds.
Golfers Paradise
Our David Pfaff-designed, 9-hole championship golf course offers lakes, water features, a dramatic island green, and frequent sand traps. The Springs at Borrego RV Resort and Golf Course is the recipient of numerous accolades including the North American Small Park of the Year award.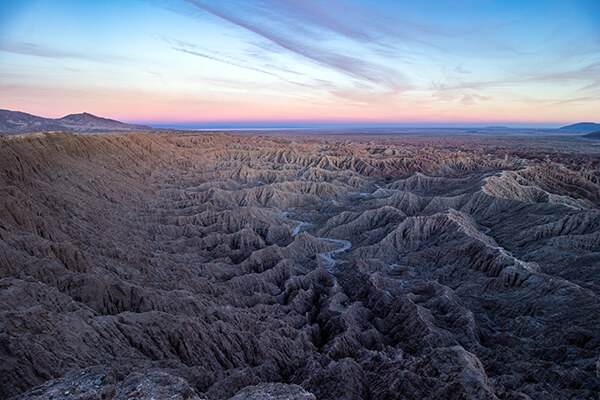 Horseback Riding & Nighttime Tours
There's also great horseback riding and the nighttime sky tours are simply fantastic as the magnificent display of stars awakens the inner adventurer just dying to come out. Such is the beauty of Borrego Springs that you'll enjoy exploring it on foot.
Ricardo Breceda Sculptures
See fantastical metal creatures stalking the desert, alongside Borrego Springs Road. Prehistoric elephants, a 350-foot serpent arcing across the landscape, an ancient camel, a saber-tooth cat, a T-rex and many more (130 or so) rust-red, scrap metal sculptures created by artist Ricardo Breceda.
Native American Pictographs
Native American tribes that once inhabited the Anza-Borrego Desert left a legacy of petroglyphs and pictographs on boulders and cliffs throughout the park. More than 50 major rock art sites have been found in Anza-Borrego, but the park doesn't broadcast the locations, in order to protect the ancient sites, which are estimated to be older than 2,000 years old.