Your Active Wellness Resort in Borrego Springs
The new year is still young. If you haven't kept current with your 2020 fitness and health goals, worry not because you're in luck. At The Springs at Borrego you'll enjoy a myriad of health and fitness amenities that will get you back on that fitness track.
We offer a number of premier wellness options, onsite:
Low-impact water classes
Outdoor salt pool and sea spa open 24/7
Hot mineral baths
Massage therapy
Yoga and aerobics classes
Large fitness center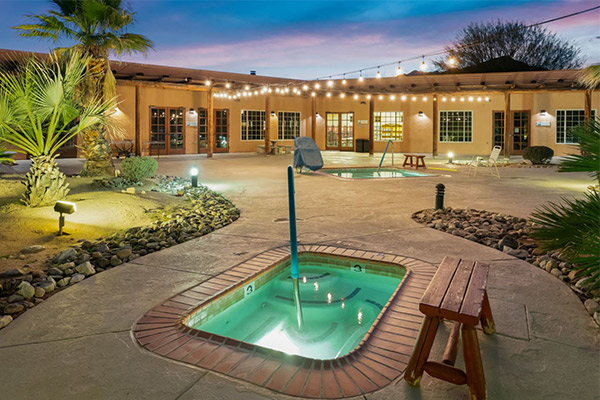 It's never too late to become what you were meant to be, and our wellness amenities will help to guide you in the right direction. At The Springs at Borrego you'll experience the very best in health-focused living while making the most of our premier amenities:
Tennis courts
Pickleball center
Volleyball, Lawn Bowling and Horseshoes
Lakes and fishing ponds for catch and release
Amphitheater for live music concerts, and basketball games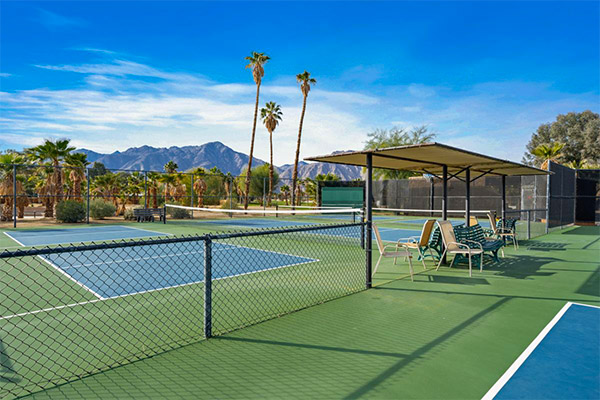 As you can see, our beautiful recreation and wellness resort boasts a full range of recreational equipment and activities along with a variety of premier amenities for your wellness and health benefits.
Why choose The Springs at Borrego?
You'll enjoy 300 days of sunshine a year in this breathtakingly chic desert mountain community. We're also the only internationally-recognized "Dark Sky" community in California, hosting the most spectacular stargazing at our top-of-the-line, on-site astronomy park!
You'll make yourself at home as you rediscover your wellness and health goals for 2020. Try your hand at tennis, challenge yourself to an enjoyable game of Pickleball and even join our league. Afterwards, avail yourself to a well-deserved and soothing massage or a soak in our hot mineral baths.
Get to know your Active RV Resort in Borrego Springs this season, and get back on track toward your wellness and health goals of 2020. Book your site so that you may experience the very best that Borrego Springs has to offer!