October brings blue skies, star-lit nights, glorious Autumn foliage in the desert, and the fun feeling that Halloween is right around the corner. Reserve your stay at The Springs at Borrego RV Resort & Golf Course for Beetlejuice Season…in every sense of the word.
Find Beetlejuice in the Night Sky
Make yourself comfortable under the only International Dark Sky in California to see Betelgeuse – one of the brightest stars in the sky – from September through April. Named by Arab astronomers centuries ago, the star is in the constellation Orion and it means 'the Giant's shoulder.' Pronounce the star's name as Beetlejuice. You can see the dazzling orange glow of Betelgeuse by first locating the three stars that make up Orion's belt. Then cast your gaze upwards and to the left to see a pumpkin-colored star. Cool, huh?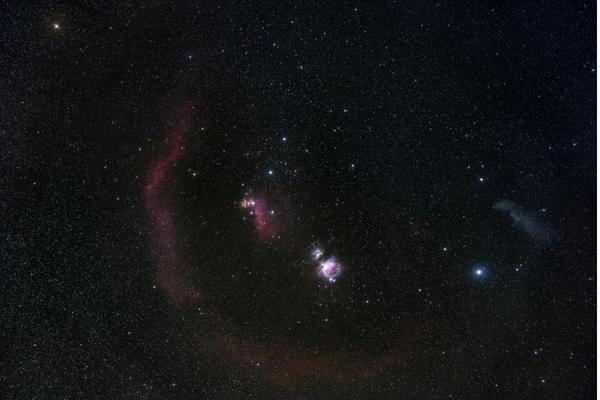 Find Beetle Juice in the Desert
The Pinacate Beetle lives in the Anza-Borrego Desert and is not afraid of you. These small black bugs live in fine desert sand and eat fallen flowers and tiny dead things. If you see a little black beetle doing a headstand, back away. The Pinacate squirts a stinky beetle juice to protect himself. Ewww!
Find Beetlejuice on WiFi at The Springs at Borrego RV Resort
Settle in for some Fall fun in your cozy RV because it's finally time for popcorn, snacks, and wacky Halloween movies, like Beetlejuice. Get it on Amazon, HBO Max, and others to watch a fantasy-comedy about a couple of poltergeists, a sleazy ghost, an obnoxious couple, and an old house. Grab some cold drinks and snacks at The RV Store and you'll be all set!
Find a Ghost in Julian
Not a movie spook like Beetlejuice, nearby Ghost Mountain is inhabited by the spirit of Marshal South, a prolific poet and author who lived most of his life as a hermit homesteader there. Hike the short trail to Ghost Mountain to learn about him when you request your stay at Southern California's most unique camping experience – The Springs at Borrego RV Resort & Golf Course.